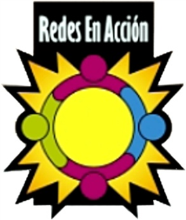 Summary
Redes En Acción: The National Latino Cancer Research Network is a network of more than 2,000 community leaders, researchers, governmental officials and public advocates dedicated to fighting cancer among Latinos through research, training, and education. The network is headquartered in San Antonio, Texas, with regional sites in San Francisco, San Diego, Chicago and New York City.
The network:
1.         Generates research on Latino cancer issues
2.         Promotes training and research and
3.         Supports cancer awareness and education in Latino communities.
Partners
Cancer Care Access Partnership (C-CAP)Members:
American Cancer Society
California Dialogue on Cancer (CDOC) 
California Health Collaborative 
Chula Vista Community Collaborative 
County of San Diego, Health and Human Services Agency 
Council of Community Clinics 
Graduate School of Public Health 
California Dept. of Public Health, California Office of Binational Border Health 
Logan Heights Family Health Center
Leukemia and Lymphoma Society San Diego/Hawaii Chapter  
San Diego County Medical Society 
San Diego State University
SDSU/UCSD Cancer Center Comprehensive Partnership 
San Ysidro Health Center 
Southern Indian Health Council 
Susan G. Komen San Diego  
Project Concern International 
UC San Diego, Moore's Cancer Center 
Vista Community Clinic 
Project Web Address
https://www.redesenaccion.org/
Contact Information
Sheila Castañeda, PhD
T: (619) 594-0526
E: scastaneda@mail.sdsu.edu