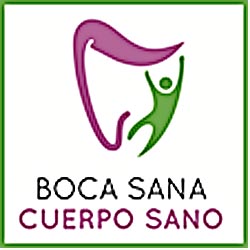 Principal Investigator: Tracy Finlayson, PhD
Investigadora Principal: Dra. Tracy Finlayson
(Link to previous, completed study: Boca Sana 2016)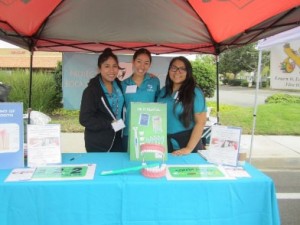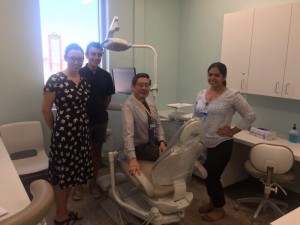 The Oral Health Behavior Social Support study, also known as Project Boca Sana, is funded by the National Institute of Health (NIH).
It is a 4 year study being conducted in Imperial County in partnership with Clínicas de Salud del Pueblo,
and in northern San Diego County in partnership with Vista Community Clinic.
This study will develop a new survey measure, in both English and Spanish, to improve oral hygiene behaviors, dental care utilization,
and oral health status among young Mexican-origin adults at high risk for oral disease.
---
El estudio de Apoyo Social al Comportamiento de la Salud Bucal, también conocido como Proyecto Boca Sana,
está financiado por el Instituto Nacional de Salud (NIH). Es un estudio de 4 años que se está llevando a cabo en el condado
de Imperial en asociación con Clínicas de Salud del Pueblo, y en el norte del condado de San Diego
en asociación con Vista Community Clinic.
Este estudio desarrollará una nueva encuesta, en inglés y español, para mejorar los comportamientos de higiene bucal,
la utilización del cuidado dental y el estado de salud bucal entre los adultos jóvenes de origen mexicano con alto riesgo de enfermedad bucal.
OUR STUDY IS RECRUITING PARTICIPANTS NOW!

Check out our video to learn more about the study:
Click on the following link or scan the QR code with your camera phone to see if you are eligible. https://is.gd/BocaSanaThis 1-hour dental health survey is available online here at the link below. It is a 1-time survey. You'll get a $30 gift card after completing it.You may be eligible if you are:

between the ages of 21-40
Mexican or Mexican-American
living in north San Diego County or Imperial County

¡NUESTRO ESTUDIO ESTÁ RECLUTANDO PARTICIPANTES AHORA!Vea nuestros videos para obtener más información sobre el estudio:Esta encuesta de salud dental de 1 hora está disponible en línea en el enlace a continuación.La encuesta se toma solamente una vez.  Recibirá una tarjeta de regalo de $30 después de completarla.Puede ser elegible si:

tiene entre 21– 40 años de edades
Mexicano(a) o Mexico-Americano(a)
vive en el norte del condado de San Diego o en el condado de Imperial

Haga clic en el enlace o escanee el código QR con la cámara de su teléfono para ver si es elegible. https://is.gd/BocaSana
See us on

  Facebook

Instagram

Twitter
Flyers

Link to Flyer in English & Spanish (Adobe Acrobat, opens in new window)