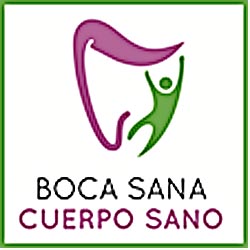 Summary
Boca Sana, Cuerpo Sano is a community-based participatory research (CBPR) project funded by the DentaQuest Foundation through the Centers for Disease Control and Prevention's National Community Committee (NCC) Oral Health Initiative. Vista Community Clinic (VCC) is the lead agency on this project, which aims to improve low oral health literacy and reduce dental care access barriers among North San Diego County's Mexican migrant families. The National Latino Research Center (NLRC) and the San Diego Prevention Research Center (SDPRC) are core project partners. SDPRC will lead the evaluation component of the project. The Farmworker CARE Coalition (FWCC) and the North County Dental Task Force (NCDTF) serve as the project's 2 community advisory boards of key stakeholders.
This project will train a dedicated team of Lideres Communitarios to implement a 5-session educational program on oral health for groups of 6-10 caregivers and their families (up to 180 families). This family-focused educational program will occur in Vista, Fallbrook, and Pala/Rainbow between January-December 2014. Sessions will include information about the importance of oral health, the decay process, proper hygiene, nutrition and oral health, gum disease and chronic disease, and access to dental services. Each session includes an interactive activity and family worksheet outlining specific goals and barriers related to each topic. The primary aims of the program are to increase oral health knowledge and improve oral health self-care practices among Mexican migrant families.
Another component of the project is to increase the capacity of oral health providers and engage in advocacy activities to reduce barriers to accessing dental care services. The project will develop materials, and offer trainings and workshops to increase the number of culturally competent dental providers and build the capacity of dental providers. Advocacy efforts will focus on increasing the visibility of and educating local and state-level policy leaders about the unique oral health needs of the migrant families in North San Diego County. The project will also concentrate on increasing the number of events and dental services offered during the Health Day for the Uninsured held in the Fallbrook area, currently held twice a year.
Partners
Vista Community Clinic 
CSU San Marcos National Latino Research Center 

Publications (Links open in a new window)
Formative Research: Using a Community-Based Participatory Research Approach to Develop an Oral Health Intervention for Migrant Mexican Families
Child, caregiver, and family factors associated with child dental utilization among Mexican migrant families in California
Contact Information
Ana Palomo-Zerfas
Project Manager
Migrant Health and Outreach, Vista Community Clinic
T: (760) 631-5000 ext. 7181
E: apalomo@vistacommunityclinic.org