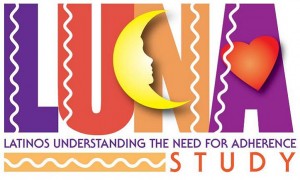 Summary
LUNA is randomized clinical trial testing the efficacy of a chronic care model adapted specifically for the community health center environment. The special intervention arm involves the use of a clinical care team comprised of a specially trained mid-level clinician, a promotora and a care coordinator. The intervention elements focus on adherence to recommended treatment plan with an emphasis on medication adherence, diet and physical activity. Extensive psychosocial and biological measures are collected. Outcome measures include carotid intima media thickness and objective measure of medication adherence.
Partners
University of California, San Diego
San Ysidro Heath Center, Inc.
Contact Information
Paulina Martinez, MPH
Project Manager
T: (619) 594-0368
E: pmartinez@mail.sdsu.edu