Summary
This study is led by an academic and community partnership between San Diego State University (SDSU) and San Ysidro Health Center, Inc. (SYHC) and involves the development and pilot testing of an educational program using community-based participatory research methods in collaboration with the Cancer Care Access Partnership (C-CAP). The program, Nuestra Cocina: Mesa Buena, Vida Sana (Our Kitchen: Good Table, Healthy Life), addresses key issues related to empowerment, women's health, and preventive care in a primary care setting.
Partners
Cancer Care Access Partnership (C-CAP) Facebook Page
Contact Information
Sheila Castañeda, PhD
Principal Investigator
T: (619) 594-0526
E: scastaneda@mail.sdsu.edu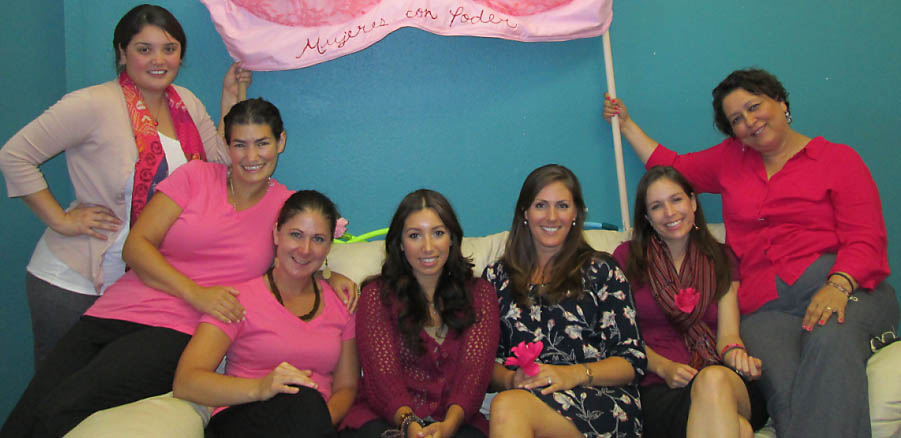 Nuestra Cocina: Community-Academic Partnership Team, July, 2013. Photo Courtesy of Maria Elena, SYHC

Nuestra Cocina: The first graduating class.