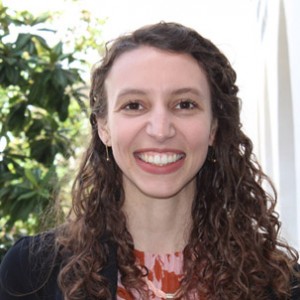 Jennifer began working at IBACH as a research assistant in 2017. Since then she has worked on various grant proposals and research studies focused on increasing physical activity and cancer screening.  Currently, she is the Project Coordinator for Conmigo: Better Health Together, an RCT that aims to increase the physical activity of preadolescent Latina girls and their moms. In this capacity, she manages a research team, facilitates partnerships with community organizations, and coordinates program development and evaluation.
Jennifer is a graduate of Michigan State University where she majored in Neuroscience and Spanish, and she received master's degrees in Public Health and Latin American Studies from San Diego State University. Jennifer's master's thesis explored the process of health care decision making in Santa Maria, Paraguay, a community where she had previously lived and worked as an English & Biology teacher in 2016-2017.
Jennifer is passionate about empowering communities to overcome barriers to a healthy lifestyle and improved quality of life.