Daniel is the Program Manager for the Action Research on Community Health Equity and Stigma (ARCHES) Lab at the Institute for Behavioral and Community Health (IBACH) at San Diego State University. He earned his bachelor's degree in Kinesiology from California State University San Marcos in 2020 and his master's degree in Public Health from San Diego State University in 2022, with an emphasis in Epidemiology and Biostatistics.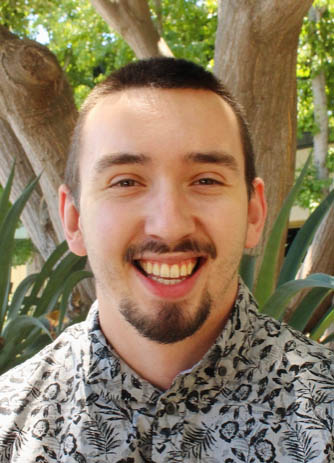 Daniel's graduating master's capstone project focused on assessing the association between residing with children under 12 years old and COVID-19 vaccination status among adults in the United States.
Daniel has experience coordinating community-based participatory research with diverse communities, designing and implementing Ecological Momentary Assessments with research faculty, and facilitating mixed-methods data analyses. Daniel currently oversees interdisciplinary teams of undergraduate and graduate research assistants for the ARCHES Lab's NIH/NIMHD-funded research projects. These projects focus on fostering wellness and academic achievement among middle and high school Gender-Sexuality Alliance student members, utilizing ecological momentary assessment to address nicotine product use among LGBTQIA+ adolescents, and bolstering health literacy among transitional-aged youth at risk of experiencing homelessness or currently experiencing homelessness.
Additionally, Daniel assists with managing NIH/NIMHD-funded grants (R and U level), grant writing and editing (T level), disseminating research findings to key stakeholders, and helping the ARCHES Lab's undergraduate and graduate research assistants navigate their academic programs and achieve their professional goals.